About Us
Founded in 2015, The Cardinal Group II offers professional development consulting and training curricula development covering topics including executive leadership, communications training program design and interpersonal communications for police service professionals.
TCGII brings an innovative approach to training design and delivery by incorporating its "Ultimate Outcomes" philosophy, allowing forward-thinking organizations to maximize their effectiveness by deliberately targeting specific behavioral changes of its employees. These behavioral changes translate into enhanced performance, higher quality interactions and achievement of organizational goals.
The Cardinal Group II develops training curricula utilizing best design practices identified to maximize retention of knowledge and skills in adult learners. This adult learning approach utilizes instruction strategies that incorporate the Experiential Learning Cycle. ELC leverages the adult learner's personal and professional experience to achieve training objectives and provide participants with job-related context. Allowing them to effectively operationalize course topics into their daily duties and tasks. The Cardinal Group II is comprised of public safety professionals, curriculum design experts, and research partners in a variety of fields and disciplines.
Our Team
Jerry L. Clayton, CEO
Jerry L Clayton is a 30-year criminal justice professional with operational and executive experience in police service, corrections and special weapons and tactics. Jerry has been a certified criminal justice trainer and instructor for more than twenty-five years, specializing in numerous areas, including; Cultural Diversity, Bias-Free Policing, Organizational Management and Leadership.
Jerry provides training, compliance monitoring and subject matter expert consulting services to a variety of private and public sector clients, including the United Nations, United States Department of Justice, the National Sheriff's Association and the American Civil Liberties Union.
Jerry has leveraged his experience and training to deliver progressive instruction to his clients based on an "Ultimate Outcomes" philosophy.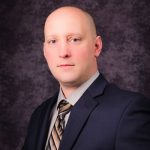 J. Eric Waddell, CLO
J. Eric Waddell is a 20-year public safety professional specializing in public safety communications, training curricula design and instructor development. Eric has designed adult learning based courses for police service professionals, public safety dispatchers, corrections officers and other government agencies. In addition to curricula development, Eric is a frequent presenter at the Michigan APCO and NENA conferences covering topics ranging from interpersonal communications to effective leadership.
Eric is the TCGII lead developer of virtual curricula transitions and online course development projects using a variety of platforms such as WebEx Training, GoToTraining, Moodle, LearnDash and others.
Our Consultants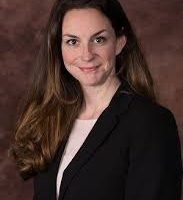 Emily Arents
Emily has 11 years of operational, administrative, and project management experience, including public safety administration, the Michigan legislative office management, and numerous partisan and non-partisan campaigns. Ms. Arents' Masters of Public Policy and Social Work provided the foundation for her extensive practical experience with process improvement, systems upgrades, data analysis and reporting. She has managed long-term initiatives from inception to conclusion, including process improvement in recruitment and hiring, promotions, and public safety administrative systems.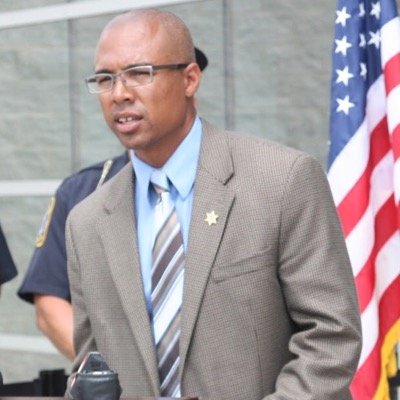 Derrick Jackson
Since 2008, Derrick has served as the Director of Community Engagement for the Washtenaw County Sheriff's Office. As a social worker and Certified Law Enforcement Officer he has a unique perspective and role in building bridges between law enforcement and the communities they serve.
Whether it is introducing his agency to Problem Oriented Policing, developing a street outreach team made up of former inmates of the Washtenaw County Jail, or building partnerships between law enforcement and residents, Derrick works daily to address the root causes of crime and mistrust in creative and innovative ways.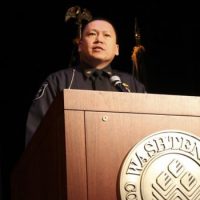 John Seto
John Seto served 25 years with the Ann Arbor Police Department, retiring in 2015 as the Chief of Police. John currently serves as the Director of Housing Security, Division of Public Safety and Security at the University of Michigan.
John Seto earned a B.S. and a Master of Public Administration from Eastern Michigan University. For the past two years, he has been a part time lecturer in the Political Science Department at EMU teaching courses in Public Administration. John's other teaching experiences include Criminal Investigations at Concordia College, Introduction to Police Administration at EMU's Police Staff and Command and 21st Century Policing in MACP's Police Executives' and New Chiefs' School.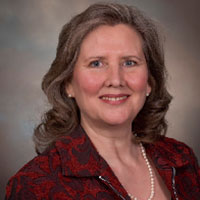 Karen Albert
Karen Albert has over 25 years of experience in juvenile and criminal justice administration and consulting. Ms. Albert has an extensive background in determining staffing needs, policy and procedure development, training, human resources, and facility transition and activation. She has also served as an ACA accreditation manager and standards compliance coordinator.
Prior to consulting, Ms. Albert served as a juvenile court counselor for Wayne County, NC and the Director of Administration in the Arlington County Sheriff's Office in Virginia. Ms. Albert also managed the day-to-day implementation of the department's transition from a linear operation detention facility, operating at approximately three times its rated capacity, to a direct supervision facility designed for a single cell capacity of more than 500 inmates. Before being elevated to Director, she worked in virtually every position within the corrections division including line correctional officer, shift commander, classification counselor, training supervisor, work programs supervisor, standards and accreditation manager and assistant director of corrections.
Ms. Albert has served as a technical resource provider and instructor for the National Institute of Corrections in the areas of jail administration, resource management and direct supervision. Ms. Albert holds a Bachelor of Science degree from East Carolina University and a Master of Arts degree in Human Resource Management from Marymount University.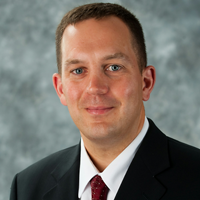 Mark Boody
Mark Boody has served with the Novi Police Department for over 23 years. He currently holds the rank as sergeant in the uniform division. He previously served as a detective for 10 years where he specialized in child abuse investigations.
Mark earned his Bachelor of Science Degree in Criminal Justice from Ferris State University and received his Master of Science in the Studies of Technologies from Eastern Michigan University. He is a graduate of Eastern Michigan University's School of Police Staff and Command.
Mark currently co-presents on Law Enforcement and Public Safety Response to individuals with Autism and Intellectual Developmental Disabilities for The Cardinal Group II. He previously taught Autism Safety Awareness for AAOM (Autism Alliance of Michigan). His other teaching experiences include Michigan's Forensic Interviewing Protocol and various topics related to child abuse investigations
Krista DeWeese
Krista DeWeese has worked at Washtenaw County Community Mental Health (CMH) for over 14 years. She is currently the Program Administrator for the program that serves adults with Intellectual and
Developmental Disabilities (IDD). Her previous work at Washtenaw CMH included case management
and supervision for adults with IDD as well as supervision for individuals with mental illness.
Prior to this she was employed as a direct care worker and as a job coach serving individuals with IDD.
Krista earned her Bachelor's Degree in Social Work from Hope College and her Master's Degree in SocialWork at the University of Michigan.
Krista also co-presents on Law Enforcement and Public Safety Response to Individuals with Autism and Intellectual Developmental Disability for The Cardinal Group II. For fun, Krista coaches figure skating and
coaches for the Special Olympics.
Our Clients